Using the power of video in business to strengthen Public Relations
In public relations and marketing, video can be an invaluable and cost-effective approach, reaching audiences in ways that are informative, engaging and entertaining.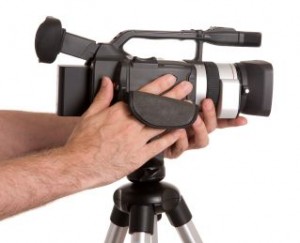 Several months ago, I wrote an article about how you can market your small business using online videos, and got some great feedback.
Today, I want to share this short article about PR and video, from the perspective of PR expert, Stefanie Guzikowski of E&G Public Relations LLC in Portsmouth, NH.
She has graciously given me permission to give you a link to her recent article on the Portsmouth Herald.
If you want to find out if using video in your marketing is right for you, please contact me via e-mail or call me at 603-686-5140.
What do you think – do you use video marketing? (Leave your reply below)
If you need help with website design, writing SEO optimized web copy, email marketing, or other online marketing strategies, I can help!
To your marketing success!
Merrill Clark
Website and Marketing Copywriter
Join my discussion by leaving a comment below…