Regardless of whether you sell products and services to other businesses (B2B), or direct to consumers (B2C), the purpose of your website should be to get your readers to become customers.
In a simple sort of way… your website is the Internet Marketing part, and getting people to respond is the conversion part – converting web visitors to customers.
And you need both!
Once people are on your site, and to maximize conversion, your call-to-action should tell them exactly what you want them to do next, and  be powerful, desirable, and obvious to the reader.
Does your website have a call to action?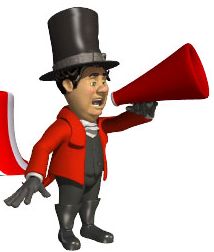 But most of the sites I analyze don't even have a call-to-action, let alone a good one.
Others have one, but it's either buried 5 clicks deep, or it's not obvious enough to tell the readers what to do, so it's totally useless.

Web marketing tip: (and it's critical to your website's success)
Provide your web visitors with a pleasant user experience.
To increase the number of people who take your call-to-action, your website should be designed and written for your readers, not for you.
Make it easy to navigate and for your reader to quickly find the information or answers they're looking for.
Don't make the mistake of simply creating an ineffective digital brochure, which usually fails to convert, and ultimately leads to the reader leaving for good.
If you 're ready to make your website more effective, and convert more readers to customers, simply call or shoot me an email.
What do you think? (Leave your reply in the white box below)
If you need help with website design, writing SEO optimized web copy, email marketing, or other online marketing strategies, I can help!
To your marketing success!
Merrill Clark
Website and Marketing Copywriter
Join my discussion by leaving a comment below…