"Boost Advertising Response By Up To 30%  With Proven
Direct Response Marketing And Sales Techniques"
Do you dare to be different, so you'll get better results?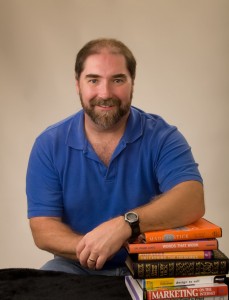 I'm Merrill Clark from Crestview Marketing Services in Stratham NH, author of How Your Small Local Business Can Get More
Customers on the Internet, business marketing guru, and a copywriter, affectionately known by my clients as the "Word Wizard".
For more than 7 years… business owners, sales professionals, and entrepreneurs all across the country have called me when they want to boost sales and profits by attracting more qualified leads, and turn more of them into paying customers.
Using the power of words, compelling content, and a rock-solid marketing strategy, I write persuasive, optimized (SEO) copy for websites, email marketing, and direct mail advertising that grabs prospects and customers by the eyeballs, and practically forces them to whip out their credit cards.
I write copy for all sorts of marketing materials that makes my clients stand head-and-shoulders above their competition, so their clients will see them as the "obvious choice" to hire or buy from.
To differentiate my clients from their competitors, my copywriting and strategy concepts are much different (i.e.outside the box) than traditional advertising, which doesn't usually work well.
(Remember… if you use the same advertising as everyone else, you're probably getting the same results as everyone else)
If you're my client, you won't get the usual, ho-hum, boring, geeky, cool-sounding but meaningless words that everybody else uses in their marketing… but rather words that talk directly to your readers, their needs, and help solve their problem – in a way that more often persuades them to call you instead of your arch rival.
Here are some of the many marketing-related
materials my clients hire me to write:
• Direct mail (sales letters and postcards)
• Web and SEO copy
• Email marketing
• Space ads
• Brochures / flyers / handouts
• Radio scripts
• And much more
Are you ready to rock'n roll?
If you're not afraid to get better results, simply send me an email, or call me at 603-686-5140.
Merrill Clark – Copywriter & Consultant
Crestview Marketing Services
16 Crestview Terrace
P.O. Box 376
Stratham, NH 03885
603-686-5140
Send an email to Merrill
Connect with Merrill on Google+ at +Merrill Clark