Direct mail vs Email: Which one wins?
A client recently asked me:
If I send out the same sales message to the same number of people using email and direct mail, which method is more likely to get the best response rate?
Great question!
My answer: Assuming all other things being equal, in my client's experience, direct mail usually wins the battle.
Why?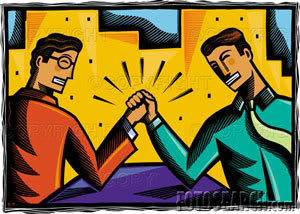 I think it's because readers have an opportunity to hold a letter or postcard in their hands, which gives it a better chance to grab someone's attention.
On the other hand… people are completely overwhelmed by the number of emails they get, so it'll most likely be deleted before it ever has a chance.
But that's my opinion.